Shopping Cart
Your Cart is Empty
There was an error with PayPal
Click here to try again
Thank you for your business!
You should be receiving an order confirmation from Paypal shortly.
Exit Shopping Cart
What is a toner? And why do I need one?
We come across this question a lot in the salon, as sometimes it can feel like your paying extra for something that you don't see.
A toner is the difference between brassy tiger stripes and beautifully blended highlights, find out more here….
What is a toner?
A toner is a type of colour that's applied to neutralise brassy/yellow tones after lightening. We need to see the colour that we'll be neutralising first, so that's why you'll find us running off into the back room to mix your toner after rinsing off your foils! A toner can be applied on towel dried hair or dry hair.
Why do I need one?
Whenever a lightener or bleach is applied it starts to lift out natural or artificial colour, but at the same time brings out any underlying warmth. Everyone has some degree of natural warmth in their hair, but as a quick rule of thumb, people with amber flecks around their pupils have more warmth than a person with flat brown/blue eyes. Dark artificial dyes contain extra warmth, which is why going from box colour black to blonde is impossible in one sitting!
Is a toner bad for my hair?
A toner is another chemical treatment yes, but the toners we use are full of ceramides (which smooth the cuticle and makes your hair look silky and shiny). Our toners do not contain any ammonia, as we aren't lightening the hair, just depositing colour. Your hair will actually feel healthier after a toner compared to just a lightening service. If you decided to opt for our VIP Bond Ultim8 colour upgrade, the treatment will be added to your toner too, meaning you get double VIP treatment!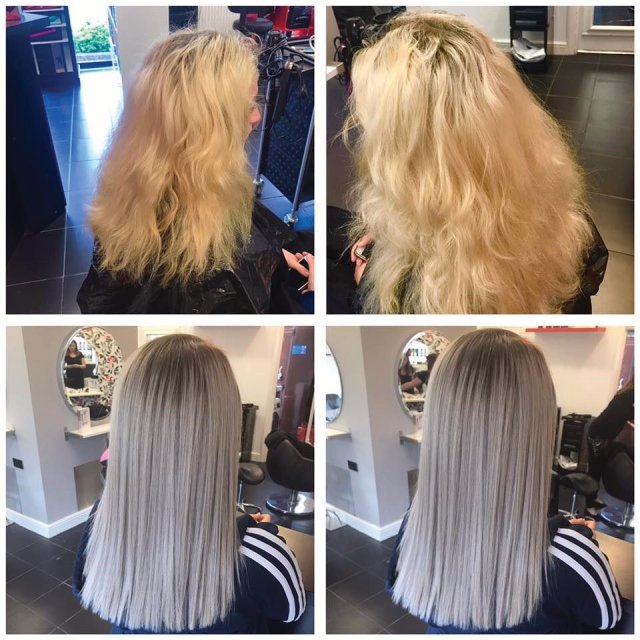 This was a Tulip Transformation just using treatments for condition, and a toner!
Is there one toner for everyone?
No! We have a dispensary of over 25 different toners, all of which are intermixable to specifically neutralise the underlying warmth and give you a personalised colour suited to your skin tone. Whether it be platinum, ashy, pearl, dusky pink, caramel or honey blonde, there's a toner for everyone.
How long does a toner last?
A toner can last from 2-6 weeks, dependant on the colour and the integrity of the hair. The more porous or damaged the hair, the quicker the toner will fade, although having a colour lock treatment will help. The lighter and cooler the toner, the quicker it will fade, so those platinum white blondes and steely greys turn out to be high maintenance and may need toning every couples of weeks. During your consultation we will discuss these issues with you, so no nasty surprises!
How do I prolong my toner?
The best way to prolong your toner is to not wash your hair so often! Once your hair has been lightened, it's in a fragile state, so by washing everyday not only is going to fade your colour quicker, it's also going to dry out your hair and remove all of your natural oils. Another great tip is to use a toning shampoo and conditioner. We stock a variety of different strength toning shampoos, conditioners and masks and we can prescribe the perfect one for you.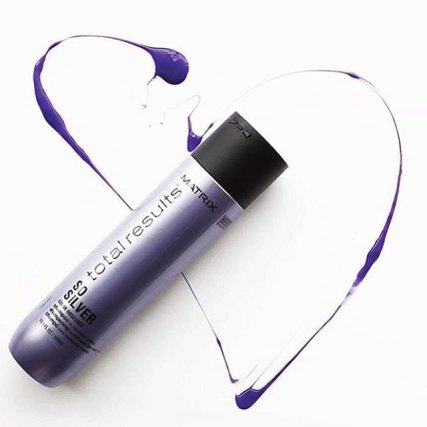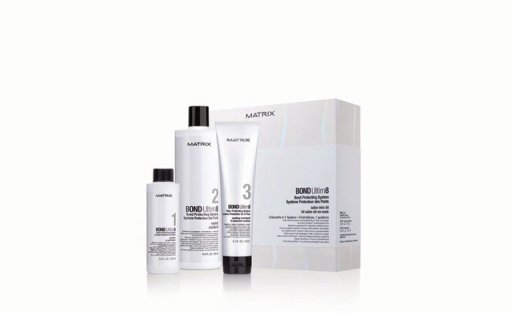 What Is Matrix Bond Ultim8?
Bond Ultim8 from Matrix is a complete bond protecting system, used during a colour or lightening service in salon. The product protects bonds in the hair to keep it looking and feeling healthier and more nourished for longer whilst preventing hair breakage and maintaining the hair colour, helping against colour fade.
How does it help me?
Your hair is made up of many bonds. These are broken everyday by brushing, drying, straightening and colouring your hair. Bond Ultim8 helps protect and repair these bonds, meaning stronger, healthier and shiny hair. You won't believe the difference!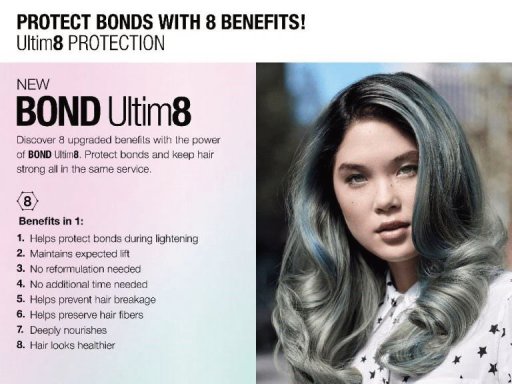 Matrix Bond Ultim8 works in 3 simple steps:
The Amplifier – This liquid additive treatment works by preserving weak bonds in the hair and preventing breakage during hair colouring or lightening.
The Sealer – This conditioning sealant is applied after the colour has been rinsed and works by protecting and maintaining the bonds.
The Weekly Sealing Treatment – This "at home" treatment is used once a week to ensure your hair stays nourished following the in-salon Bond Ultim8 service, until your next visit.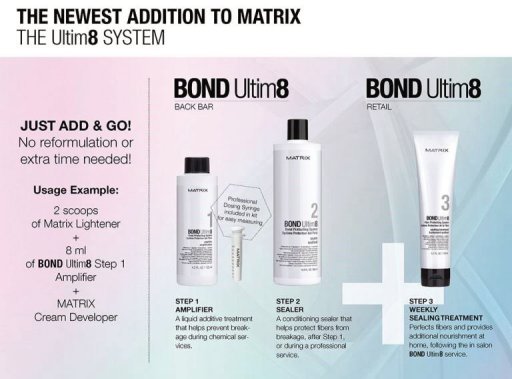 How much is it?
Having beautiful looking hair doesn't have to come with a massive price tag, at Tulip Hair we charge £7.50 to upgrade your colour to a VIP bond treatment. We also have the Step 3 Weekly Seal Treatment available for purchase in salon.
Good Luck to Steph who has entered Matrix Destination Fame!
This is Stephs entry to this years Destination Fame, the hottest hair colour competition of the year!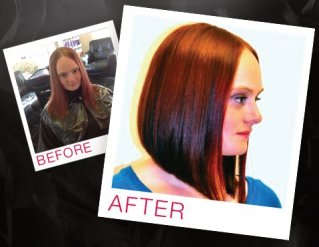 Steph says, "I got my inspiration for this style from catwalks and functions like Pro Hair Live 2013 and Matrix Live.  Reds and coppers have been on trend for autumn/winter carrying through into spring/summer. This a classic cut with a modern twist, with careful colour placement for a softening effect.
We love it!
To vote for Steph please click
here
.
Thanks,
th xx
Ombre Hair Colour
We are loving this seasons hottest hair colouring technique: Ombre!!
Although it started as a summer trend, it can be taken straight through to Autumn with darker warmer colours.  Take a look at these amazing Autumnal ombre colours:
th xx
Well... Its all over.... Christmas and New Year have flown by and now we are stuck in January!  Dull weather, one to many minces pies and too much alcohol all make us feel miserable.
So.. we need a bit of brightening up to blast away the winter and get ready for the spring.
Take a tip from Fearne Cotton, after darkening her roots and mid-lengths in autumn/winter shes now brightened up her look with lighter tones:
Fearne + Holly on this months Cosmopolitan.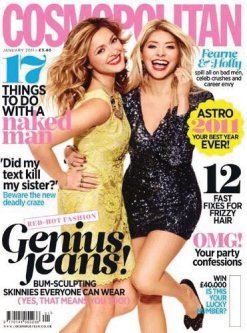 th xx
/