Shopping Cart
Your Cart is Empty
There was an error with PayPal
Click here to try again
Thank you for your business!
You should be receiving an order confirmation from Paypal shortly.
Exit Shopping Cart
What is a toner? And why do I need one?
We come across this question a lot in the salon, as sometimes it can feel like your paying extra for something that you don't see.
A toner is the difference between brassy tiger stripes and beautifully blended highlights, find out more here….
What is a toner?
A toner is a type of colour that's applied to neutralise brassy/yellow tones after lightening. We need to see the colour that we'll be neutralising first, so that's why you'll find us running off into the back room to mix your toner after rinsing off your foils! A toner can be applied on towel dried hair or dry hair.
Why do I need one?
Whenever a lightener or bleach is applied it starts to lift out natural or artificial colour, but at the same time brings out any underlying warmth. Everyone has some degree of natural warmth in their hair, but as a quick rule of thumb, people with amber flecks around their pupils have more warmth than a person with flat brown/blue eyes. Dark artificial dyes contain extra warmth, which is why going from box colour black to blonde is impossible in one sitting!
Is a toner bad for my hair?
A toner is another chemical treatment yes, but the toners we use are full of ceramides (which smooth the cuticle and makes your hair look silky and shiny). Our toners do not contain any ammonia, as we aren't lightening the hair, just depositing colour. Your hair will actually feel healthier after a toner compared to just a lightening service. If you decided to opt for our VIP Bond Ultim8 colour upgrade, the treatment will be added to your toner too, meaning you get double VIP treatment!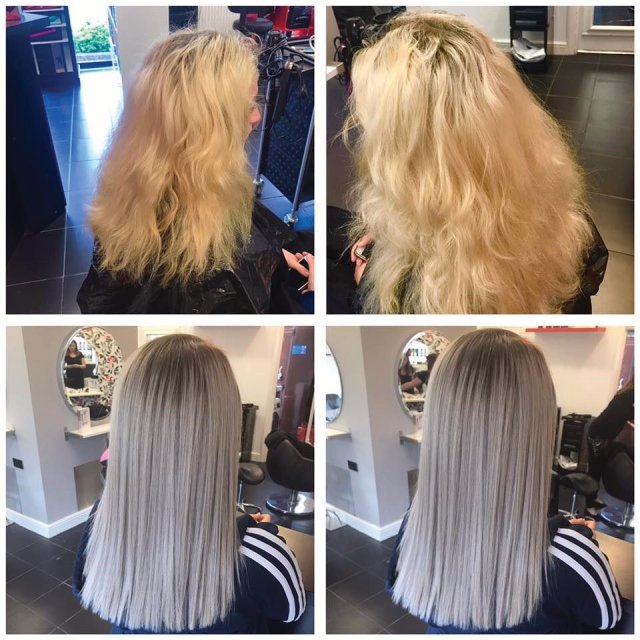 This was a Tulip Transformation just using treatments for condition, and a toner!
Is there one toner for everyone?
No! We have a dispensary of over 25 different toners, all of which are intermixable to specifically neutralise the underlying warmth and give you a personalised colour suited to your skin tone. Whether it be platinum, ashy, pearl, dusky pink, caramel or honey blonde, there's a toner for everyone.
How long does a toner last?
A toner can last from 2-6 weeks, dependant on the colour and the integrity of the hair. The more porous or damaged the hair, the quicker the toner will fade, although having a colour lock treatment will help. The lighter and cooler the toner, the quicker it will fade, so those platinum white blondes and steely greys turn out to be high maintenance and may need toning every couples of weeks. During your consultation we will discuss these issues with you, so no nasty surprises!
How do I prolong my toner?
The best way to prolong your toner is to not wash your hair so often! Once your hair has been lightened, it's in a fragile state, so by washing everyday not only is going to fade your colour quicker, it's also going to dry out your hair and remove all of your natural oils. Another great tip is to use a toning shampoo and conditioner. We stock a variety of different strength toning shampoos, conditioners and masks and we can prescribe the perfect one for you.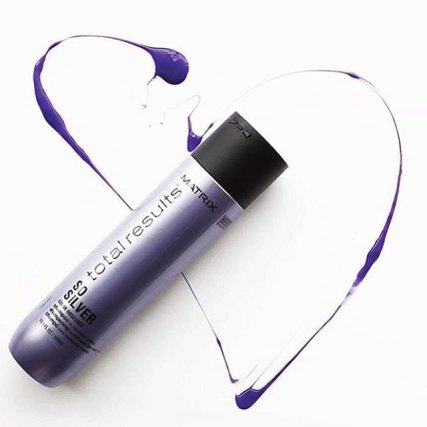 Biolage RAW 
stands for 
REAL, AUTHENTIC, WHOLESOME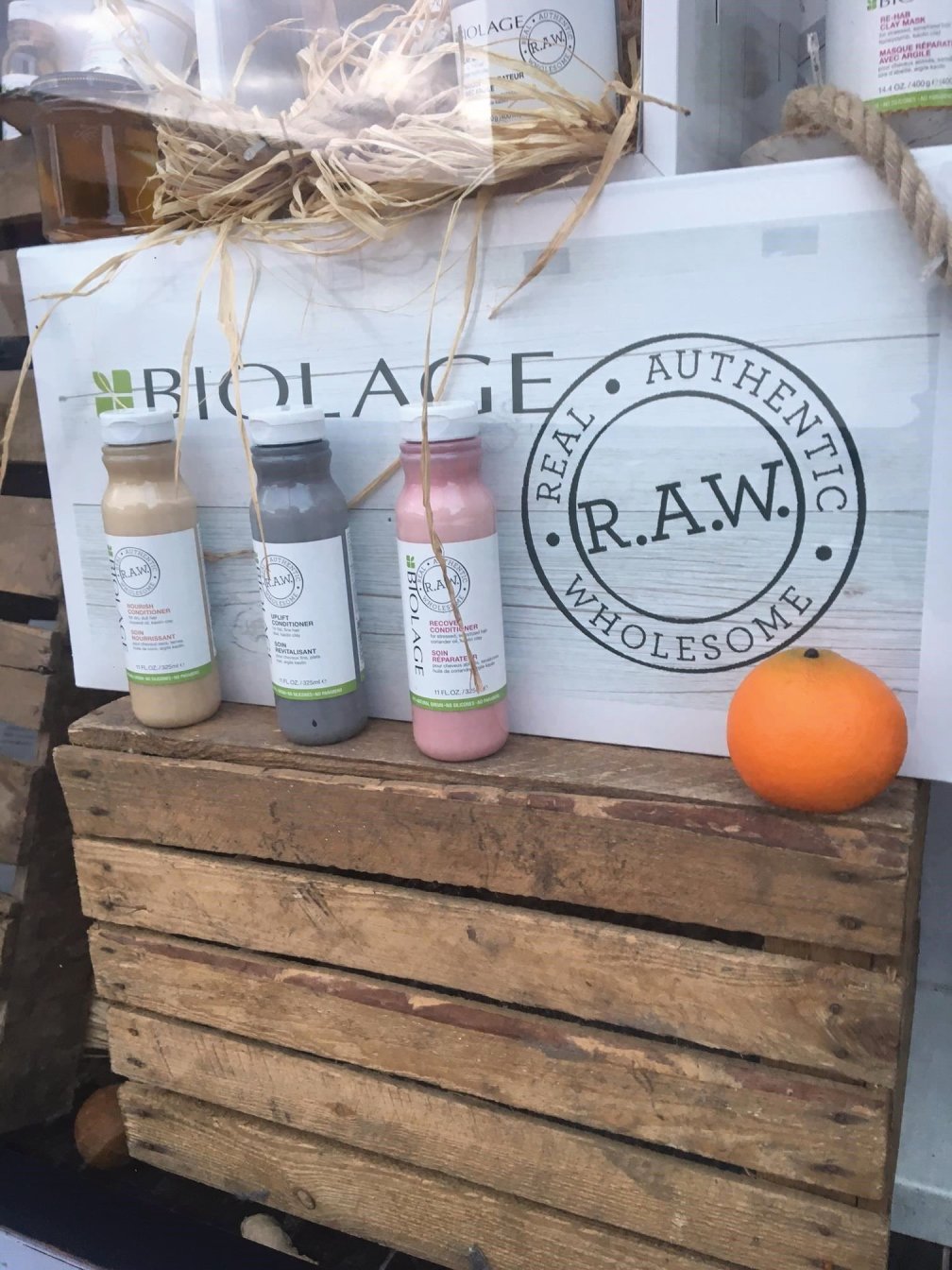 Up to 97% natural origin, 99% biodegradable and no nasty silicones, parabens or sulphates! Amazing hair at the same time as saving the planet.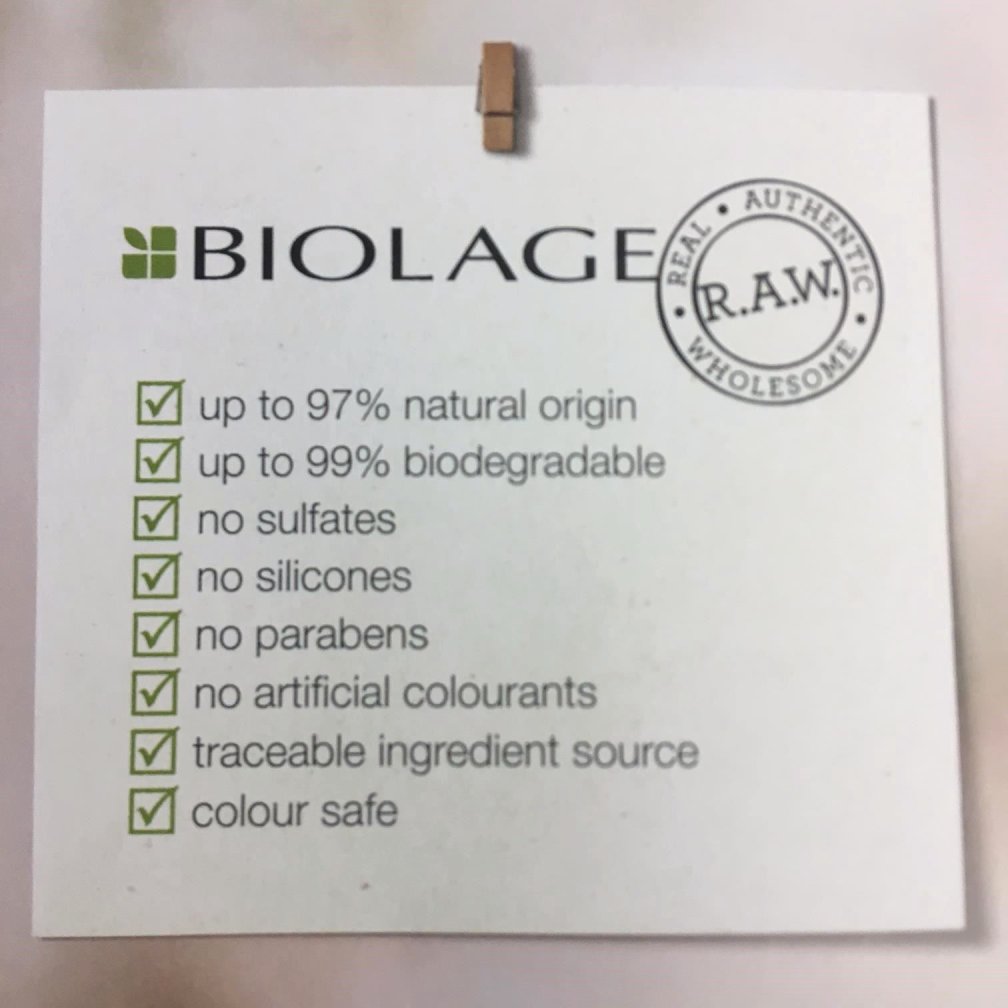 We are so happy to be one of the selected salons in Stourbridge to be able to offer it to our customers and we are pledging to #liveRAW Watch this space for more details. 
Now, lets have a closer look at Biolage RAW! There are 3 different ranges for 3 different hair concerns- dry hair, stressed & damaged hair, and fine limp hair.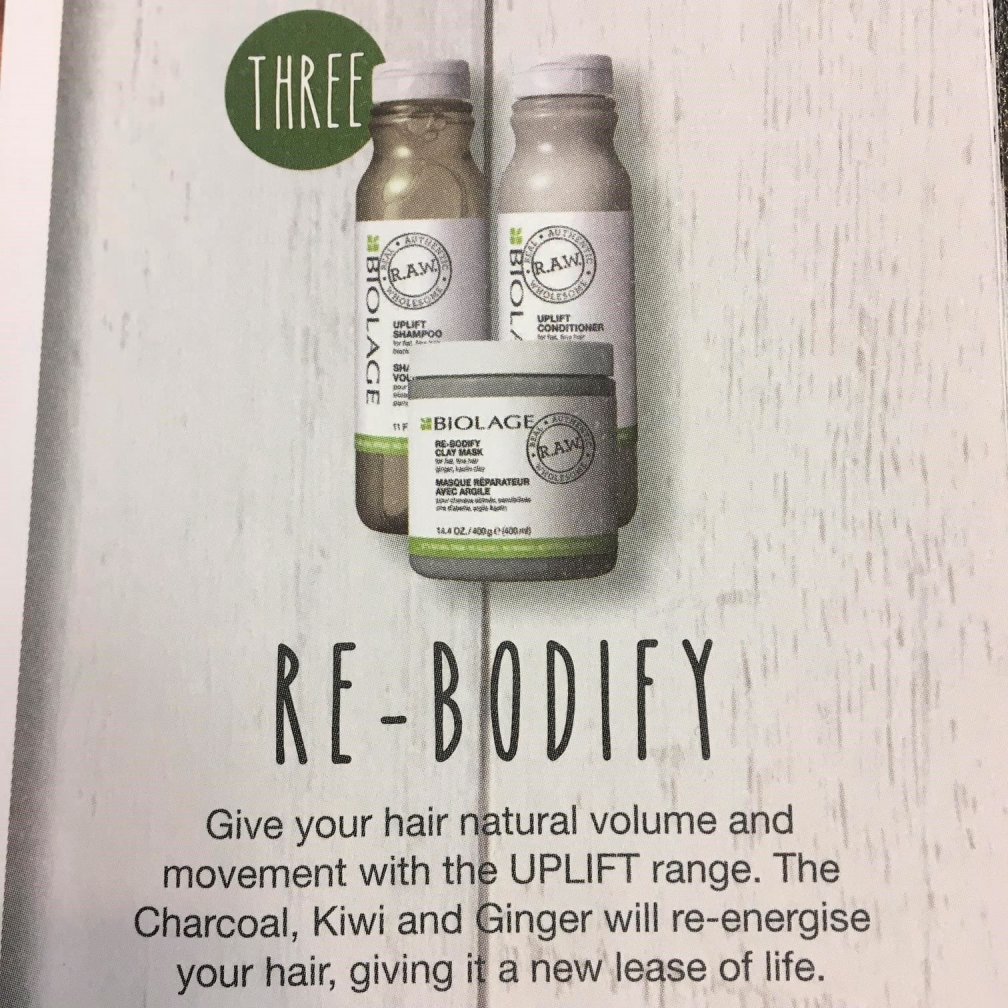 We are now stocking all the RAW products in our salon in Stourbridge. Ask one of our fabulous hairdressers to use it on you! They smell incredible, and with a 100% customer satifaction record you're sure to fall in love with them as much as we have!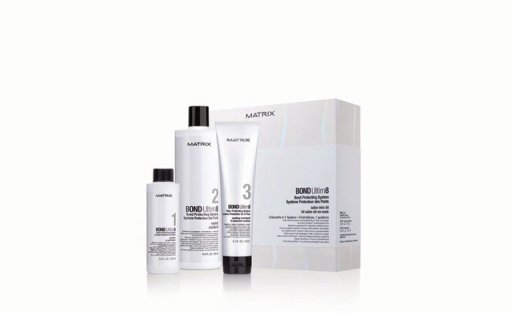 What Is Matrix Bond Ultim8?
Bond Ultim8 from Matrix is a complete bond protecting system, used during a colour or lightening service in salon. The product protects bonds in the hair to keep it looking and feeling healthier and more nourished for longer whilst preventing hair breakage and maintaining the hair colour, helping against colour fade.
How does it help me?
Your hair is made up of many bonds. These are broken everyday by brushing, drying, straightening and colouring your hair. Bond Ultim8 helps protect and repair these bonds, meaning stronger, healthier and shiny hair. You won't believe the difference!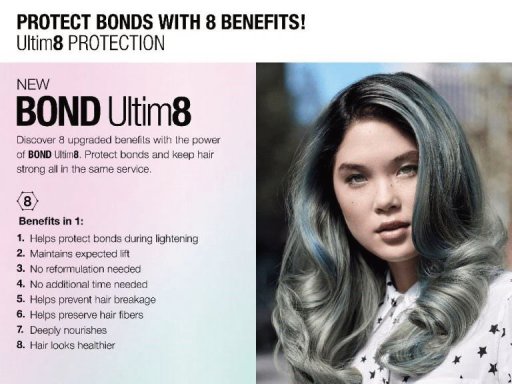 Matrix Bond Ultim8 works in 3 simple steps:
The Amplifier – This liquid additive treatment works by preserving weak bonds in the hair and preventing breakage during hair colouring or lightening.
The Sealer – This conditioning sealant is applied after the colour has been rinsed and works by protecting and maintaining the bonds.
The Weekly Sealing Treatment – This "at home" treatment is used once a week to ensure your hair stays nourished following the in-salon Bond Ultim8 service, until your next visit.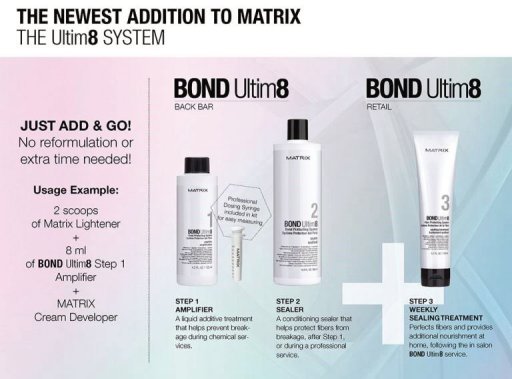 How much is it?
Having beautiful looking hair doesn't have to come with a massive price tag, at Tulip Hair we charge £7.50 to upgrade your colour to a VIP bond treatment. We also have the Step 3 Weekly Seal Treatment available for purchase in salon.
Dyson Supersonic Hairdryer
(RRP £300)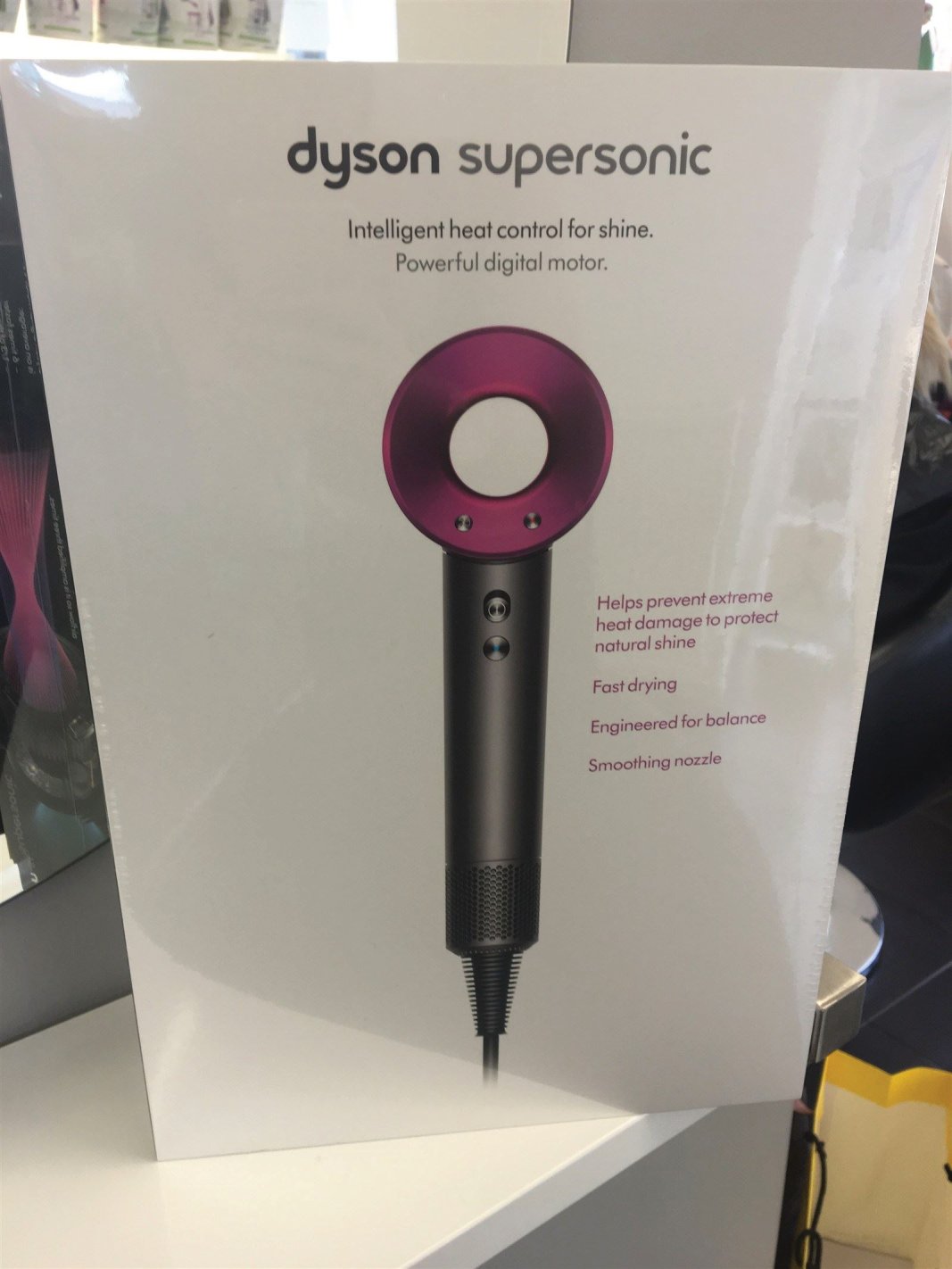 I've been waiting for months and I've finally got to test the new Dyson hairdryer!
I'm one of those people who love gadgets (I am already a proud owner of 2 Dyson vacuums and a Dyson room fan) if anything can make my life easier I'm all for it! 
I tested the Dyson against our salon ghd Air dryer (RRP £99).
First Impressions
The Dyson hairdryer was really nicely packed (reminded me of Apple packaging!) and came with 2 nozzles, a diffuser and a heat mat. The guarantee is 2 years.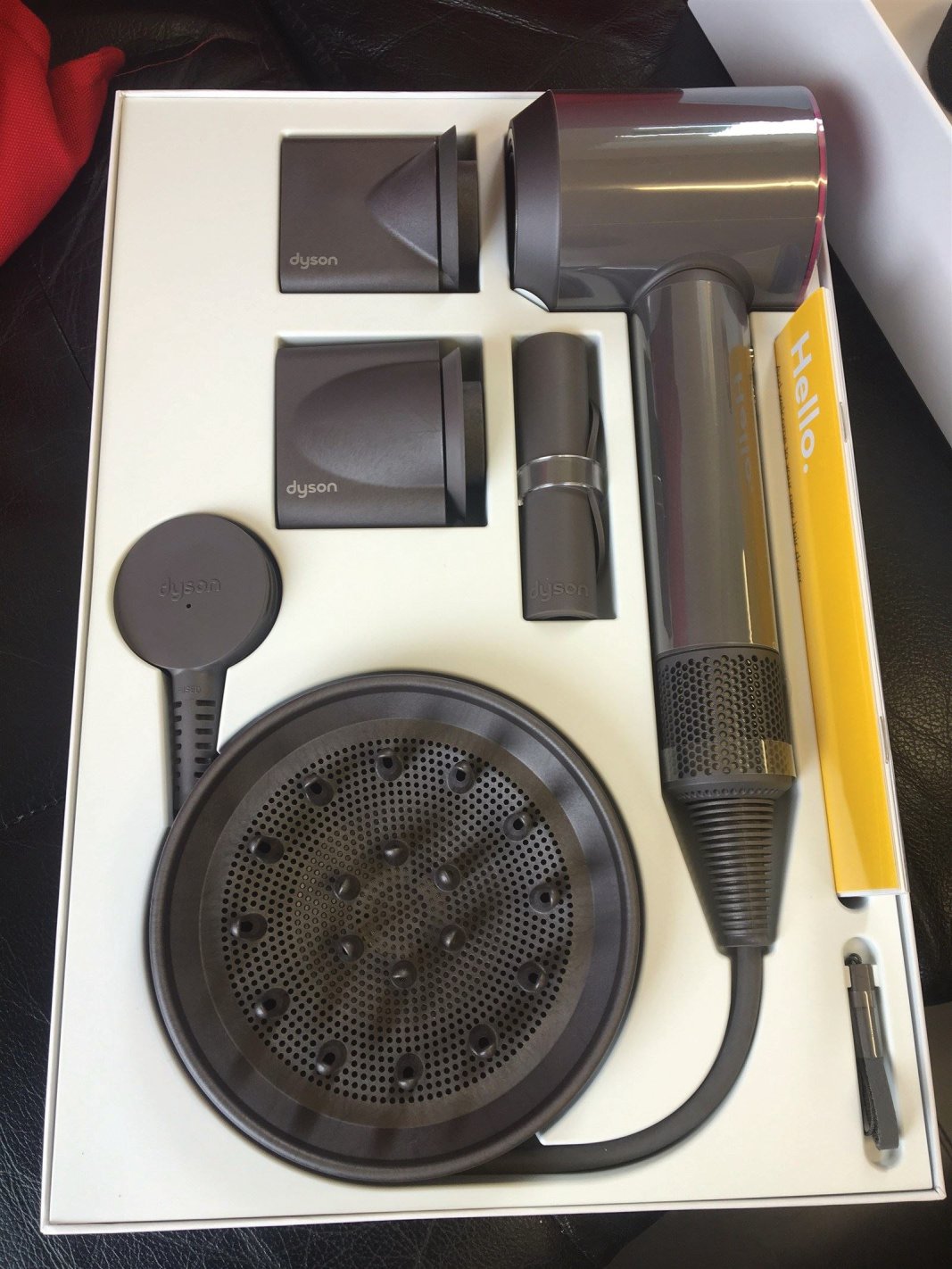 The ghd air comes gift boxed with 2 nozzles and a 1 year guarantee.
Using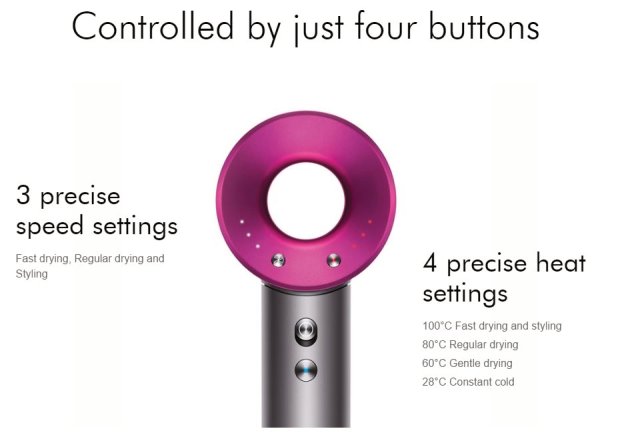 The Dyson felt really light in my hand, almost too light, but I soon got used to it. It is so quiet, it almost tricks you into thinking it's not as powerful as the others, but it is! The nozzles are magnetic and stay cool, so no burnt finger when you take them off! The small barrel means as a hairdresser you can't loop the hair as you're drying, which would be a downside for some. But a good point is that it's impossible for hair to be sucked up into filter- no more burning hair smell!
The Result
The side that was blowdried with the Dyson definitely dried quicker, and I couldn't really tell the difference between the two sides, possibly the ghd air side was slightly smoother.
The Verdict
I love the ingenuity of the Dyson. Everything down to the plug has been thought about and meticulously designed. The quiet motor meant me and my client could have a conversation with having to shout or turn the dryer off.
The size and weight is a massive plus, for hairdressers as well as customers and it's perfect for taking away on holiday.
I would love to say that my ghd Airs have got to find a new home, and that the salon will be a "Dyson" salon, but for now the pricing is just too high. Yes it is lighter, quieter and quicker (only just!) but does that warrant an extra £200? I'm undecided..... What do you think?
Does your hair go limp & flat? Do you have to wash your hair everyday?
Try the Tulip way to wash your hair for a couple of weeks and see the difference it makes!
1. Brush your hair before you jump in the shower (this stimulates the scalp and removes loose hairs).

2. Wet your hair and rub a 20p sized blob of shampoo between your fingers. Apply to your scalp (not your hair!) and massage using circular motions. Rinse.

3. Repeat step 2. (This is the most important step!) This second wash lifts and removes oils from the hair and scalp and leaves your hair feeling squeaky clean.

4. Next apply a 10p sized amount of conditioner through the ends (any hair below your ears) and comb through with a Tangle Teezer to detangle. Rinse well.

5. Squeeze the excess water from your hair and wrap or pat dry with a towel (microfibre is the best!) Any ruffling will cause the cuticle to raise and make your hair frizzy!

6. Have fabulous hair!


Let us know your success stories
th x
Gorgeous new Pink Diamond ghds!
Ghd have been supporting breast cancer charities for the last 10 years, with an impressive pink styler brought out every August with £20 from each styler going direct to Breakthrough Breast Cancer.
This year is no different, as part of the Jewel Collection the Pink Diamond set includes a ghd paddle brush.
Check out the 2013 Pink ghds.....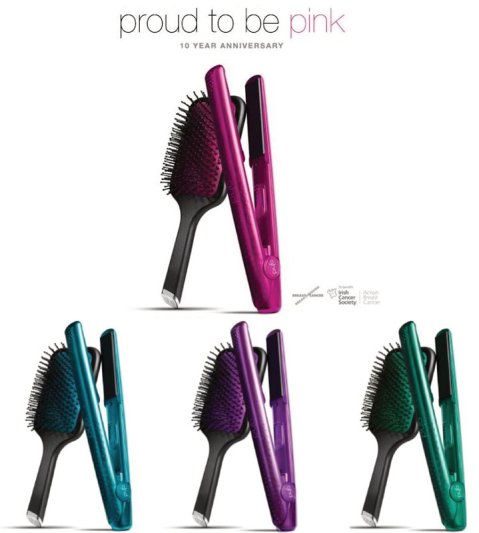 As part of the 2013 Jewel Collection you can save £20 on these stylers by bringing in any old hair electrical!
Tulip Hair was thrilled to be personally invited to the ghd Eclipse launch in Birmingham this week.  We had a great night watching fab stylists taking to the stage to show off exactly what the new styler could do.
As shown in some of the pictures above the new Eclipse stylers can tackle even the toughest afro hair.  This is due to the revolutionary new technology:
We were lucky enough to get an Eclipse styler in our goodie bag after the event so pop into Tulip Hair to get yours hands on a pair and see the difference.  We promise you'll love them, we are hooked already!
th x
New ghd Eclipse
The new innovation in hair straightening has arrived!
ghd Eclipse!
It's been 12 years since the launch of the very first Good Hair Day ('ghd' for short) straightening irons.  The company didn't advertise their product for the first two years after they were released, instead used the performance in salons to create a buzz and word of mouth quickly spread that these were the best straighteners out!
Although the slightly pricey £120 price tag (this was 12 years ago!) shocked a lot of people, once you tried your friends/sisters/hairdressers ghds you were hooked!
I, having started in the hairdressing industry 10 years ago, began to witness the most extraordinary scenes in December.  Men coming into salons that they would not even step into normally, gasping:
"Do you sell those straighteners? HDDs? HGDs? Those ones that are £120? My wife is desperate for them, thats all she wants for Christmas!"
We were constantly sold out, as soon as we had a delivery, they were gone.
Fast forward back to the present and every woman on the planet has heard of ghd. 99% of customers that walk through my salon door own a pair, some even two (different colours of course!) I have mothers coming into the salon that tell me their daughters are moving away to university and they are gutted...... Because they are taking their ghds!
So why am I telling you all of this?
Because ghd have done something even more extraordinary, they have completely redesigned their styler and its the most futuristic yet!
Here's a little tease....
ghd Eclipse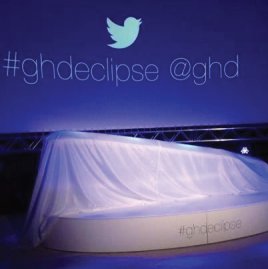 ...... but check back for more info soon!
th x
Summer is finally here!
The sun has got his hat on, and that means only one thing... new Label.m haircare offers!
Giles Deacon has teamed up with Label.m for a third time and we think this latest offering is his best! This years exclusive collaboration is a swan print, taken directly from Giles' catwalk show at London Fashion Week......
To get your hands on either the gorgeous make up bag or tote bag all you have to do is buy 2 Label.m products from the salon in Stourbridge. With so many amazing products to choose from, it won't be hard!
Airliner Mini's are back!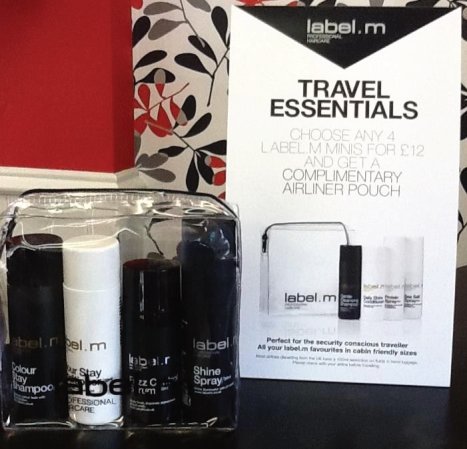 We know you've missed them! Pick 4 mini's for £12 and get a free plastic travel case. Perfect for hand luggage and just the right amount.
See you soon,
th xx
Meet our new basins!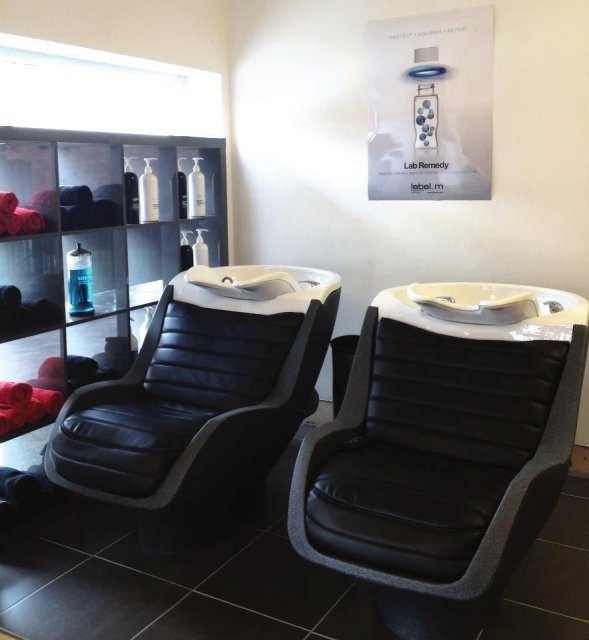 The dust has settled,
The builders have fled,
So come try our new basins whilst we massage your head!
Meet our all singing, all dancing massaging basins! Take a seat and not only will you have your hair cleansed and conditioned with gorgeous label.m products but you can enjoy a relaxing full body massage.
Be truly pampered and have one of our
Lab Remedy label.m treatments!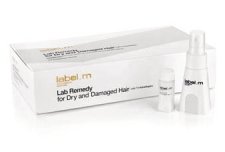 label.m have just launched Lab Remedy - its FIRST range of bespoke, in-salon professional intensive treatments formulated with exclusive Tri-Keravitaplex Complex, a blend of three vegan proteins and Vitamin E, to help protect, nourish and repair hair and scalp.
There are three treatments available in the range:
Lab Remedy for Coloured Hair: ideal for colour-treated hair, this treatment is applied straight after colouring or as a colour maintenance to help lock in colour and repair the hair.
Lab Remedy for Dry/Damaged Hair: ideal for those having had a highlighting service or damaged hair, this treatment helps to repair dried ends and restore moisture.
Lab Remedy for Dry and Itchy Scalps: ideal for those with scalp complaints, helps to soothe and relieve inflammation.
Try one of our new treatments and enjoy a full body massage at the same time. 
Plus you get to take some treatment to try at home!
th xx
/