Shopping Cart
Your Cart is Empty
There was an error with PayPal
Click here to try again
Thank you for your business!
You should be receiving an order confirmation from Paypal shortly.
Exit Shopping Cart
We've done it again!!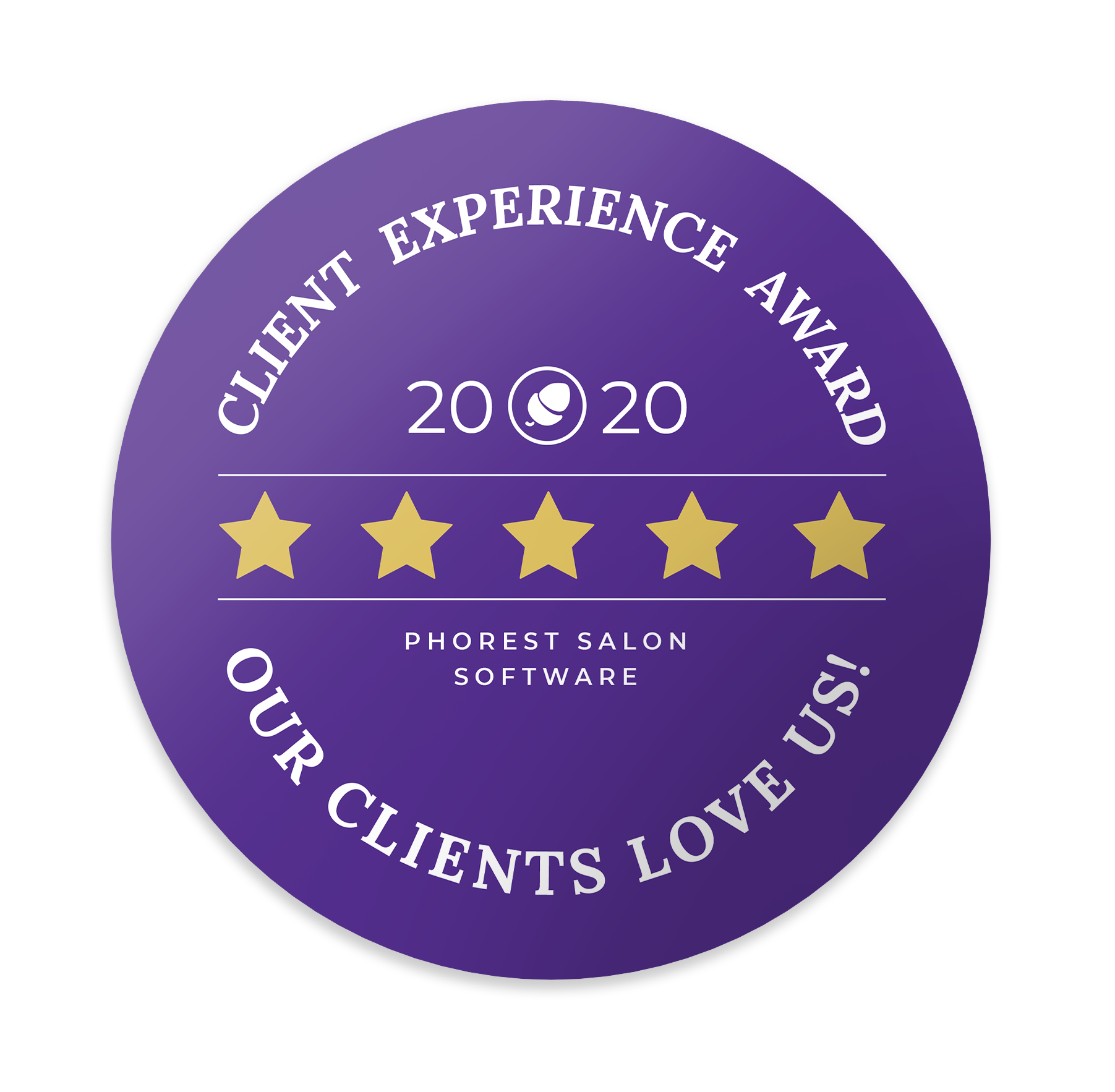 For the 5th year running we've been awarded a "Client Experience Award"
This is an independent award that is calculated from all the review emails that are sent after a customer leaves the salon. We are so happy to receive this accolade, as we are the only salon in Stourbridge and one of only a handful of salons in the UK to have it!
Thank you as always for taking the time to respond to our emails and leave a review- we couldn't have done it without you!
For the fourth year running we've bagged ourselves a Client Experience Award!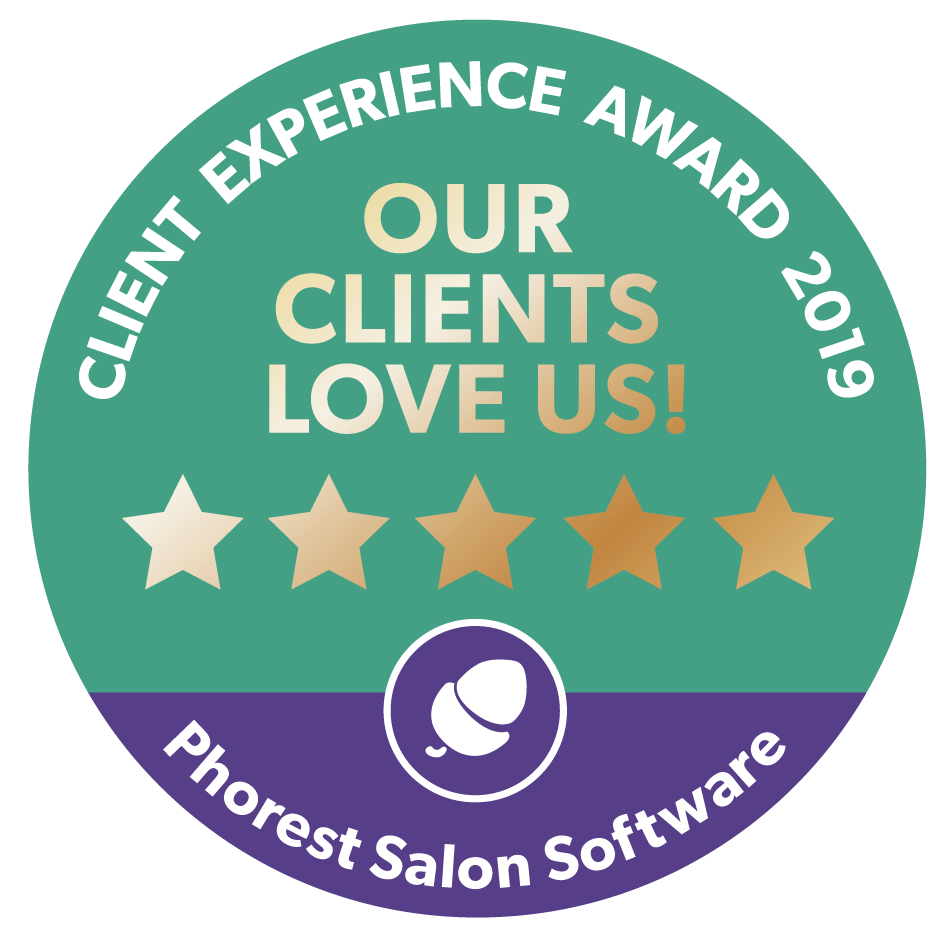 This means we've maintained an average of 5/5 score this year from all of your reviews!
A massive thank you to everyone for taking the time to fill in your feedback emails, it really helps with the salon development, and it really gives everyone a boost in our weekly meetings when we read them out. 
Tulip Hair x
What is a toner? And why do I need one?
We come across this question a lot in the salon, as sometimes it can feel like your paying extra for something that you don't see.
A toner is the difference between brassy tiger stripes and beautifully blended highlights, find out more here….
What is a toner?
A toner is a type of colour that's applied to neutralise brassy/yellow tones after lightening. We need to see the colour that we'll be neutralising first, so that's why you'll find us running off into the back room to mix your toner after rinsing off your foils! A toner can be applied on towel dried hair or dry hair.
Why do I need one?
Whenever a lightener or bleach is applied it starts to lift out natural or artificial colour, but at the same time brings out any underlying warmth. Everyone has some degree of natural warmth in their hair, but as a quick rule of thumb, people with amber flecks around their pupils have more warmth than a person with flat brown/blue eyes. Dark artificial dyes contain extra warmth, which is why going from box colour black to blonde is impossible in one sitting!
Is a toner bad for my hair?
A toner is another chemical treatment yes, but the toners we use are full of ceramides (which smooth the cuticle and makes your hair look silky and shiny). Our toners do not contain any ammonia, as we aren't lightening the hair, just depositing colour. Your hair will actually feel healthier after a toner compared to just a lightening service. If you decided to opt for our VIP Bond Ultim8 colour upgrade, the treatment will be added to your toner too, meaning you get double VIP treatment!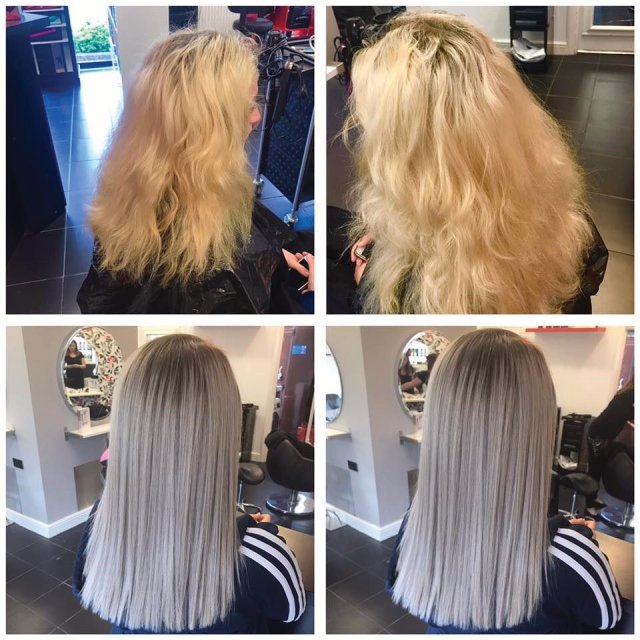 This was a Tulip Transformation just using treatments for condition, and a toner!
Is there one toner for everyone?
No! We have a dispensary of over 25 different toners, all of which are intermixable to specifically neutralise the underlying warmth and give you a personalised colour suited to your skin tone. Whether it be platinum, ashy, pearl, dusky pink, caramel or honey blonde, there's a toner for everyone.
How long does a toner last?
A toner can last from 2-6 weeks, dependant on the colour and the integrity of the hair. The more porous or damaged the hair, the quicker the toner will fade, although having a colour lock treatment will help. The lighter and cooler the toner, the quicker it will fade, so those platinum white blondes and steely greys turn out to be high maintenance and may need toning every couples of weeks. During your consultation we will discuss these issues with you, so no nasty surprises!
How do I prolong my toner?
The best way to prolong your toner is to not wash your hair so often! Once your hair has been lightened, it's in a fragile state, so by washing everyday not only is going to fade your colour quicker, it's also going to dry out your hair and remove all of your natural oils. Another great tip is to use a toning shampoo and conditioner. We stock a variety of different strength toning shampoos, conditioners and masks and we can prescribe the perfect one for you.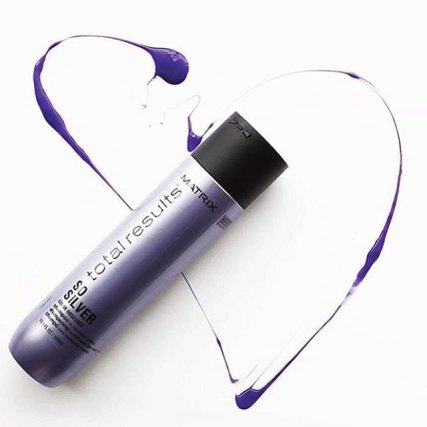 Wow!! Look at all this hair!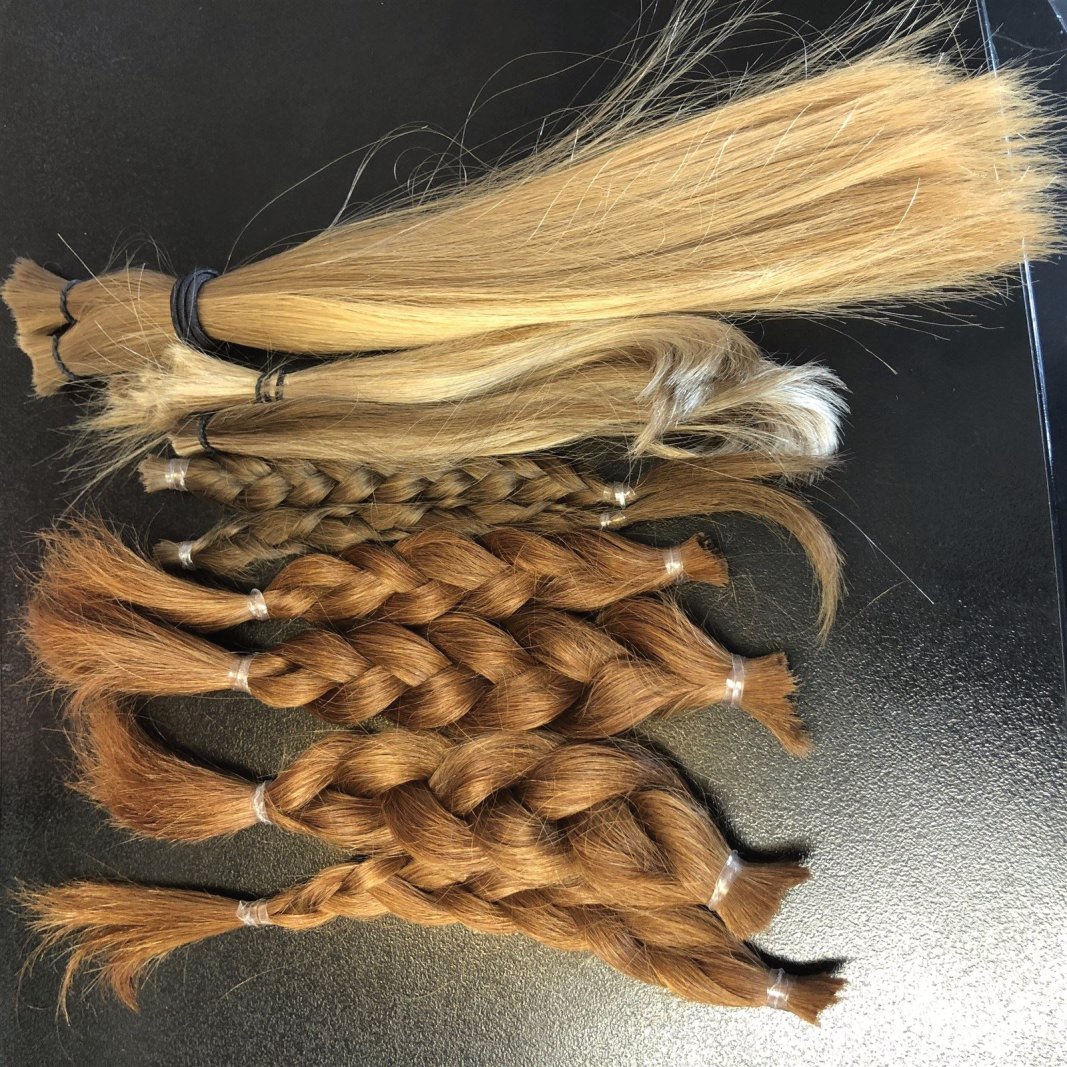 These are a small selection of haircuts we've done in the last 6 months, where our generous customers have donated their hair to The Little Princess Trust.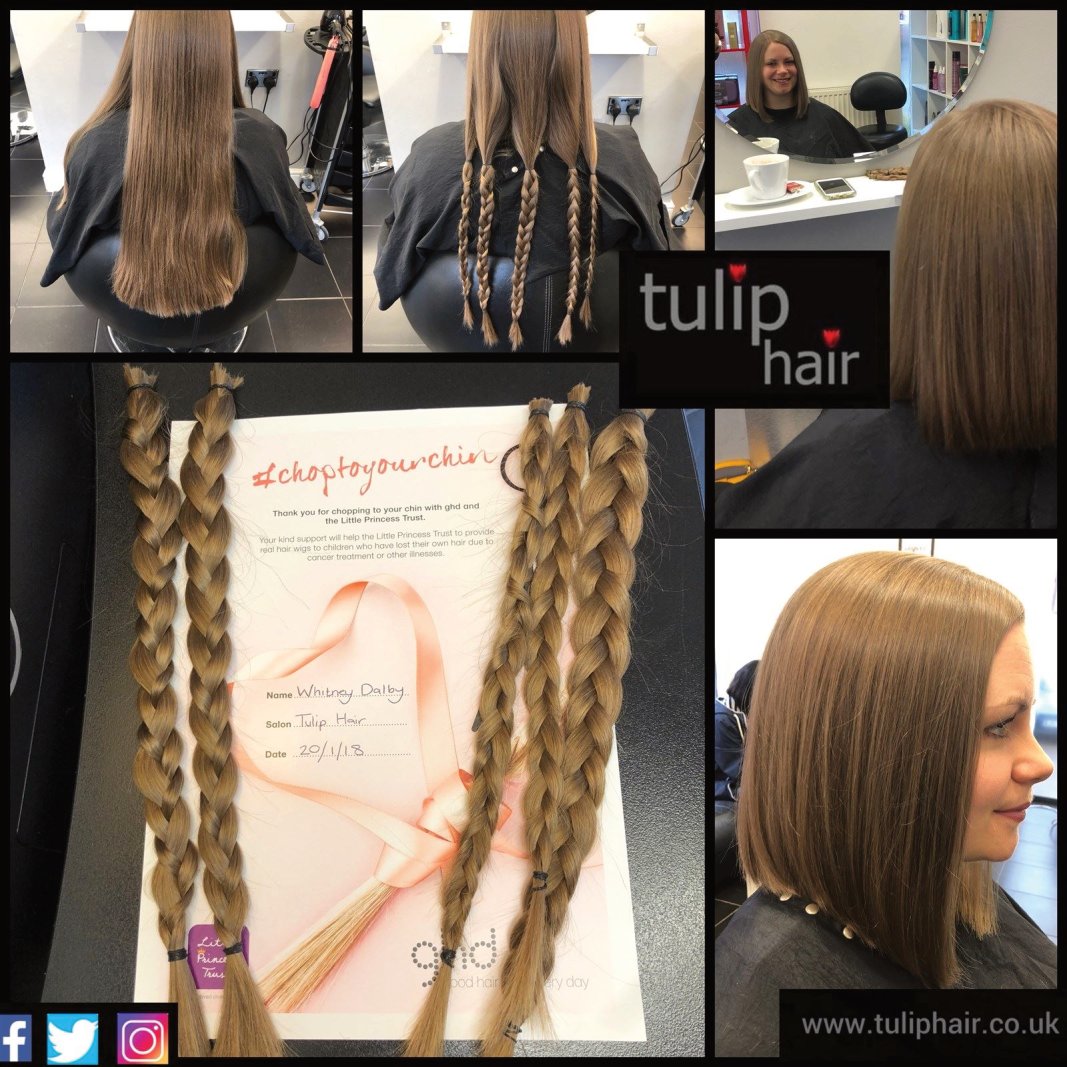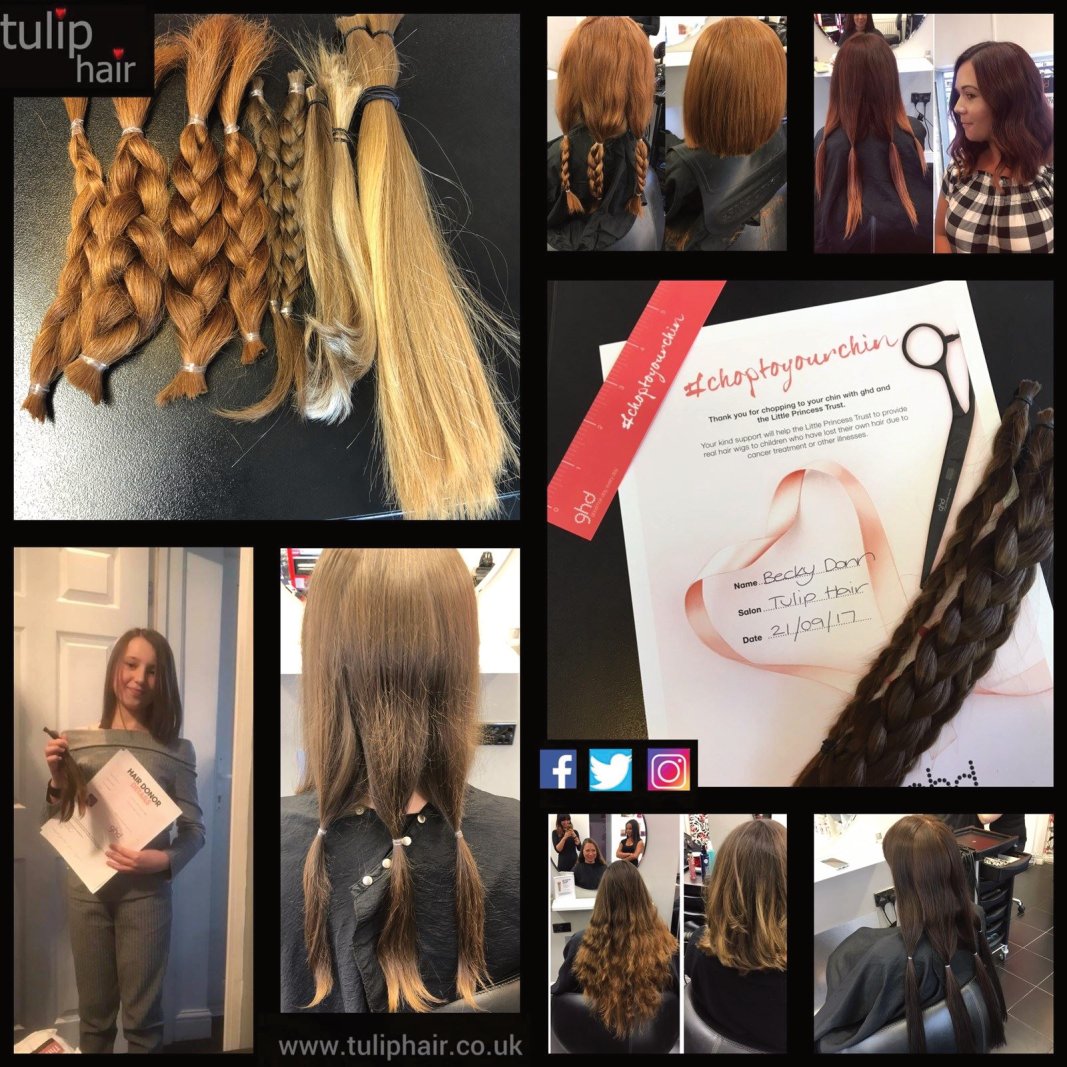 The Little Princess Trust (
click here for more info
) are a charity that turn your donated locks into wigs for young children that have lost their hair through cancer or other diseases. It can take 7-10 donations to make a single wig, so every little bit of hair helps!
This year ghd have got involved and have helped spread the word with the hashtag #choptoyourchin. We are so proud of all our clients that have braved to chop their hair to help children have hair!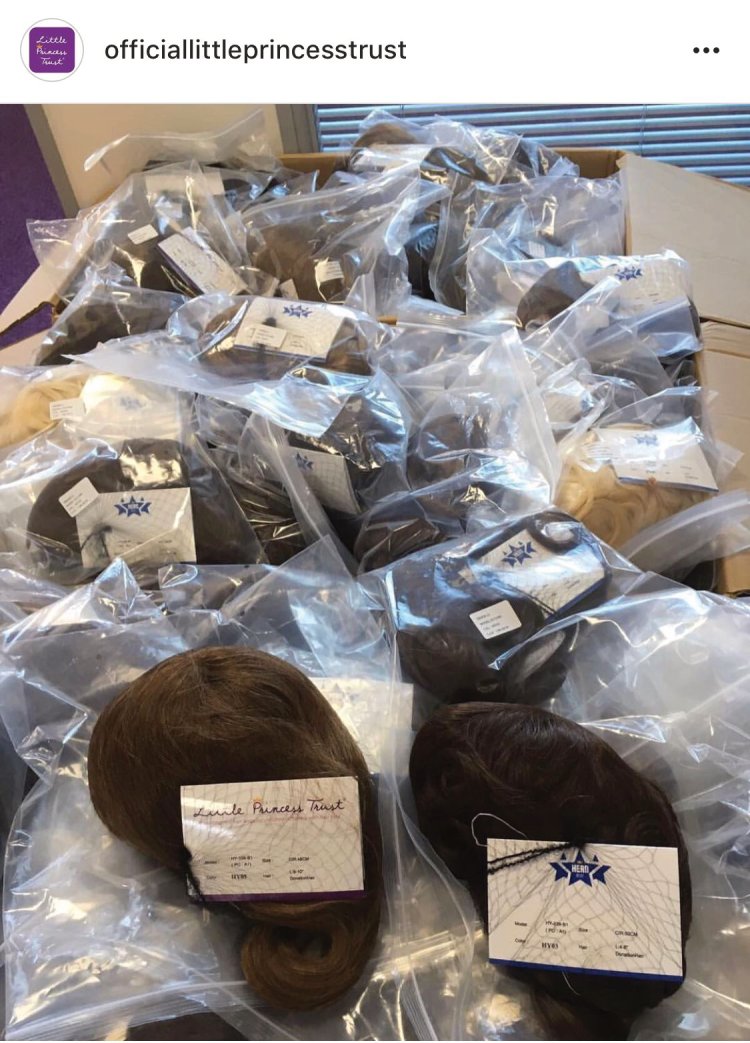 36 new wigs that have been made possible by peoples donations.
Also its just been reported that Kate Middleton, the Duchess of Cambridge has anonymously donated some of her hair. From one Princess to another!
If you fancy a change, and also making a difference, give us a call and get booked in for a restyle!
#haircut #hairdresser #stourbridge #hairsalon #choptoyourchin
We are pleased to announce that we have won 2 awards this month!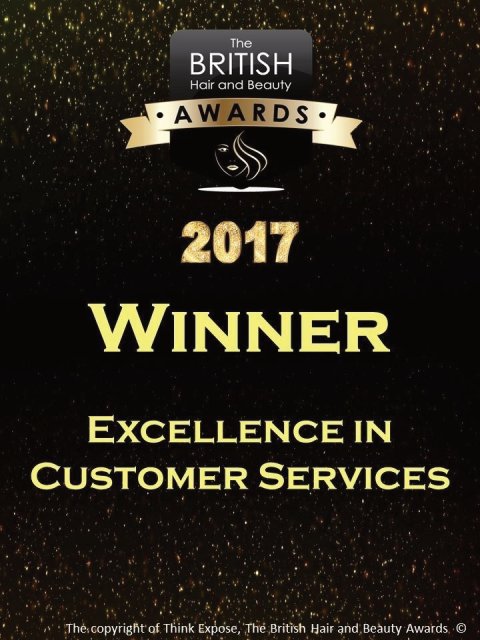 Back in January we were nominated for a British Hair & Beauty Award for the category "Excellence in Customer Service" We found out that we'd become a finalist for the Midlands in March and then last week we won GOLD  for customer service!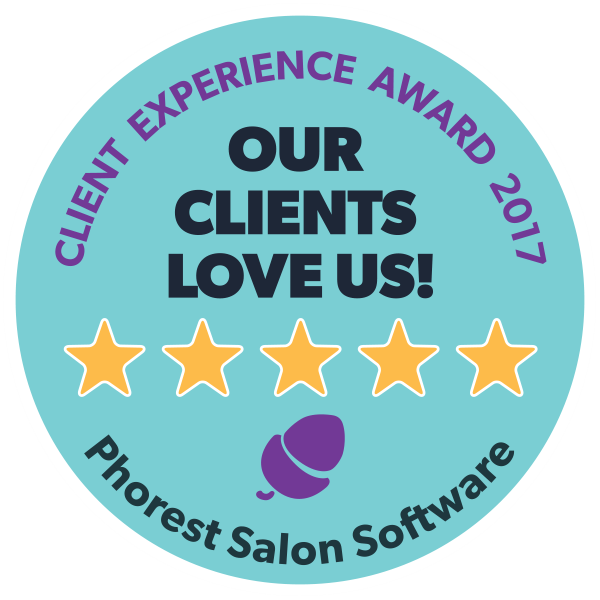 Then, the week after, we found out from our computer company that we'd won a Client Experience Award. This award is directly from YOU! It's based on the reviews you send in after you leave the salon. Thank you so much for taking the time to fill these in, they mean so much to us as a team, they are all read out in our weekly meeting.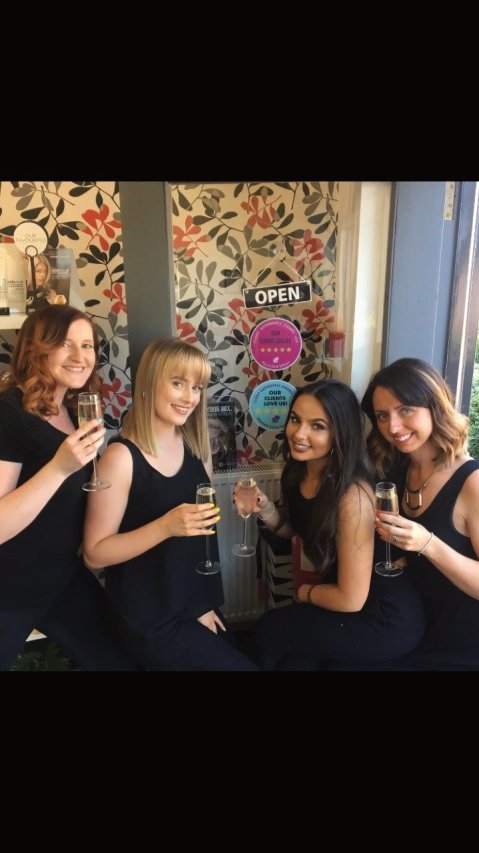 It means a lot to us to hear how much you enjoy being in the salon. We try to make the salon a friendly, relaxed place to be, and excellent customer service is our goal!
Thanks!!!
th x



Biolage RAW 
stands for 
REAL, AUTHENTIC, WHOLESOME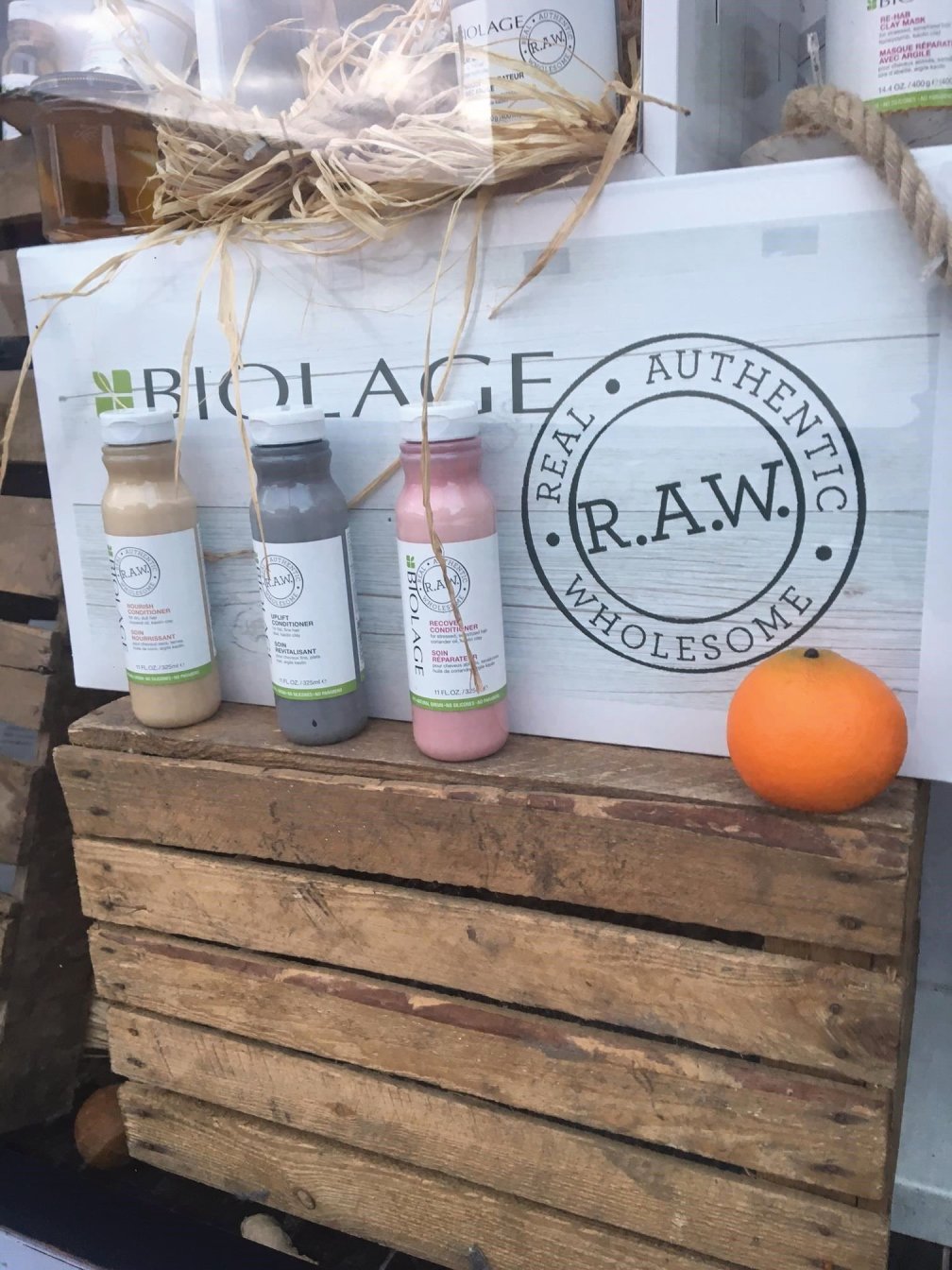 Up to 97% natural origin, 99% biodegradable and no nasty silicones, parabens or sulphates! Amazing hair at the same time as saving the planet.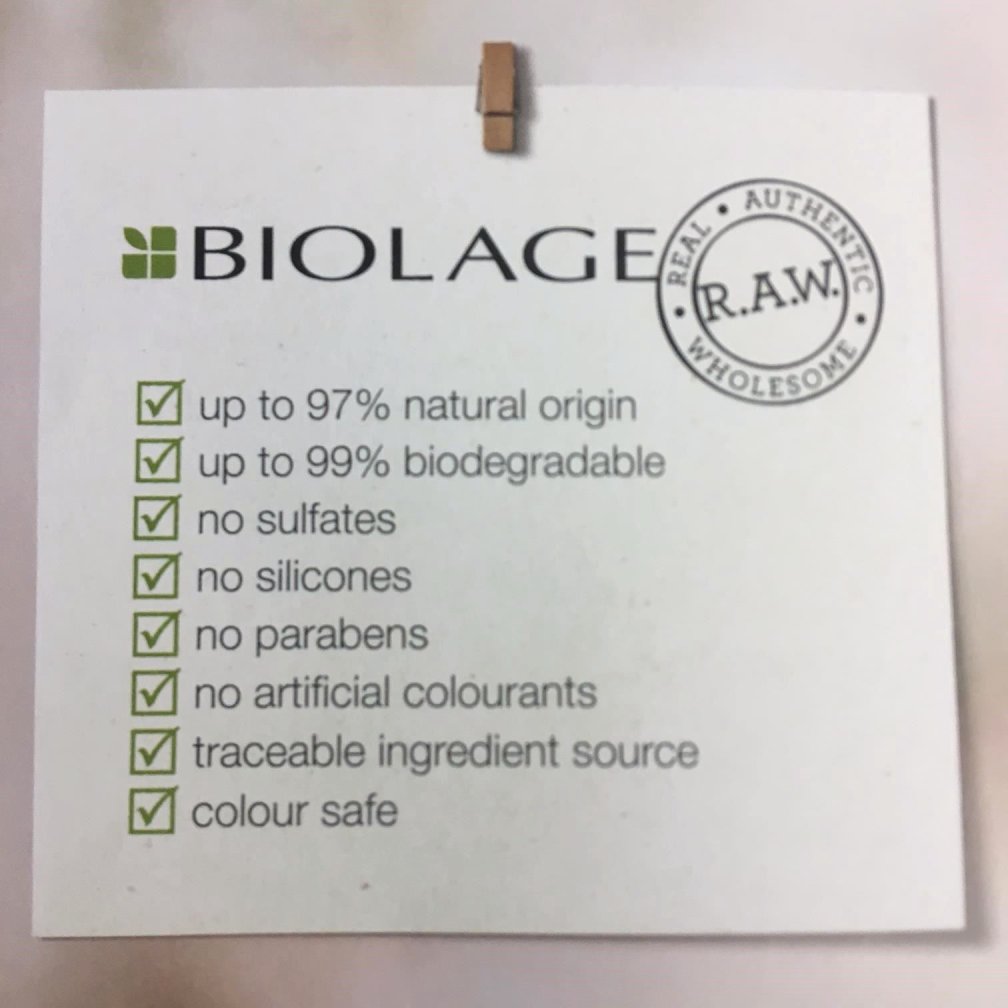 We are so happy to be one of the selected salons in Stourbridge to be able to offer it to our customers and we are pledging to #liveRAW Watch this space for more details. 
Now, lets have a closer look at Biolage RAW! There are 3 different ranges for 3 different hair concerns- dry hair, stressed & damaged hair, and fine limp hair.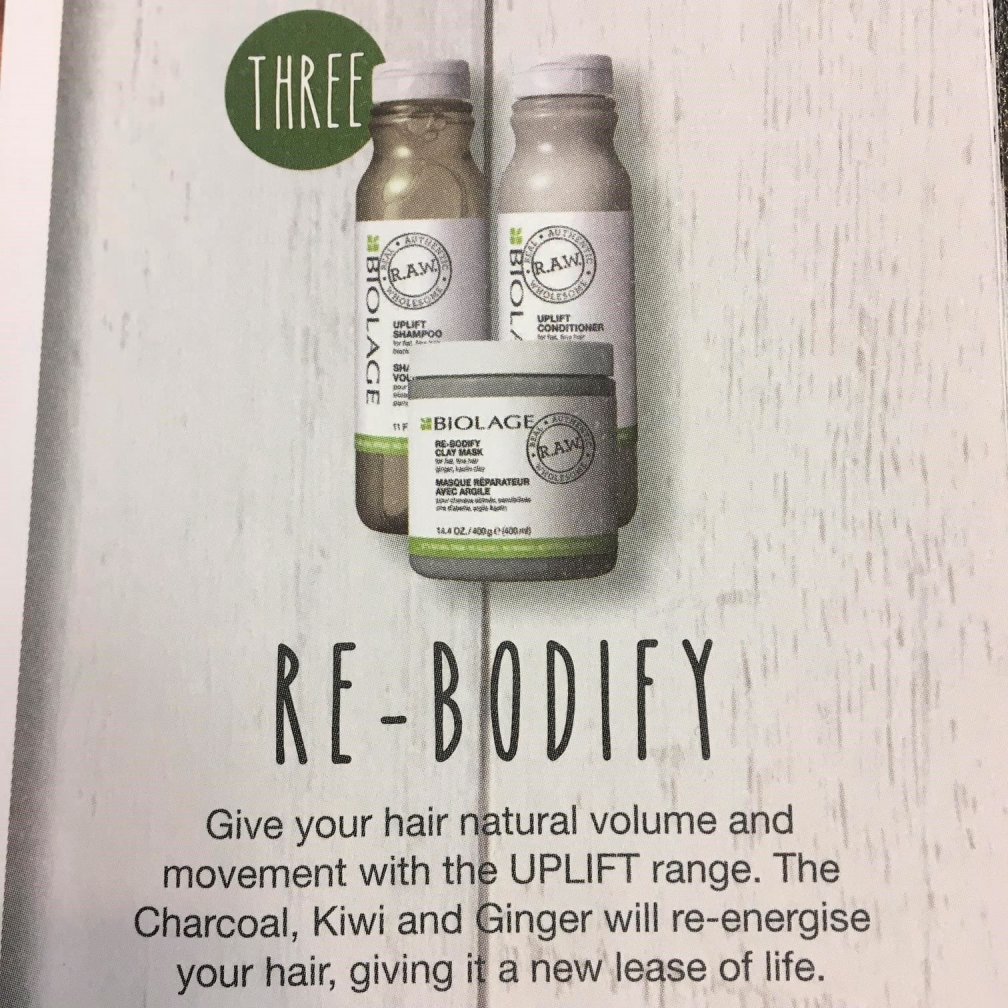 We are now stocking all the RAW products in our salon in Stourbridge. Ask one of our fabulous hairdressers to use it on you! They smell incredible, and with a 100% customer satifaction record you're sure to fall in love with them as much as we have!
Dyson Supersonic Hairdryer
(RRP £300)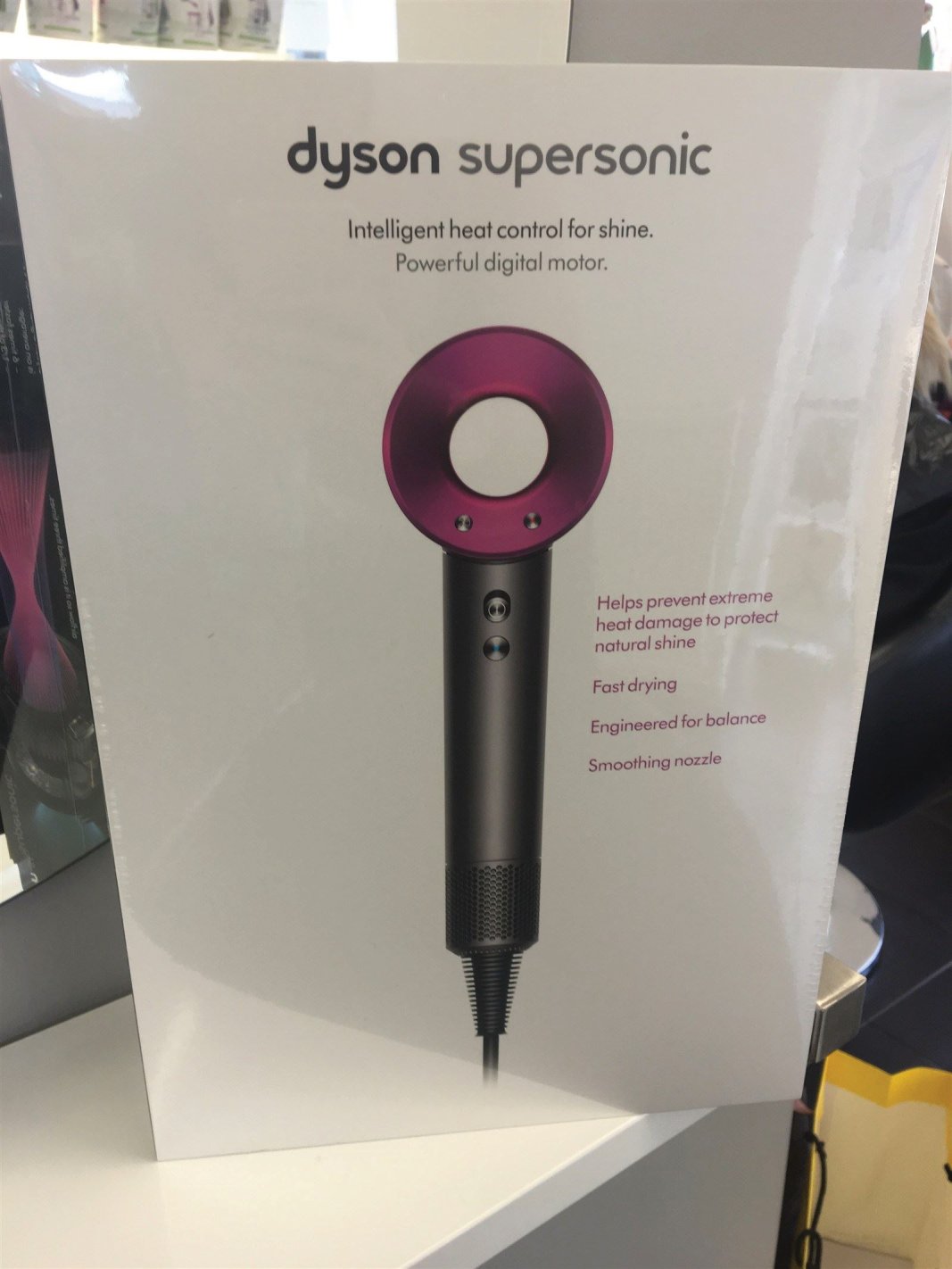 I've been waiting for months and I've finally got to test the new Dyson hairdryer!
I'm one of those people who love gadgets (I am already a proud owner of 2 Dyson vacuums and a Dyson room fan) if anything can make my life easier I'm all for it! 
I tested the Dyson against our salon ghd Air dryer (RRP £99).
First Impressions
The Dyson hairdryer was really nicely packed (reminded me of Apple packaging!) and came with 2 nozzles, a diffuser and a heat mat. The guarantee is 2 years.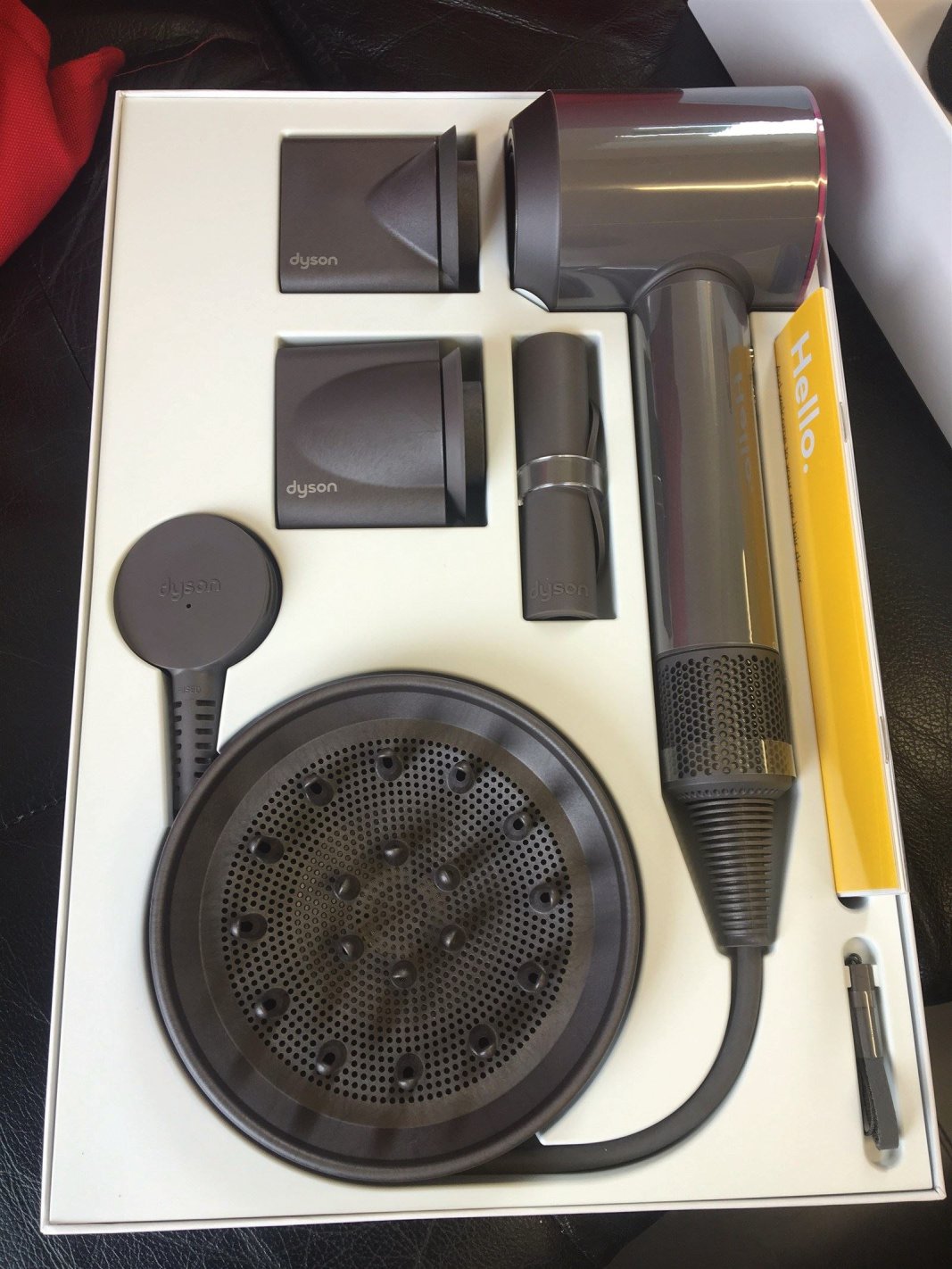 The ghd air comes gift boxed with 2 nozzles and a 1 year guarantee.
Using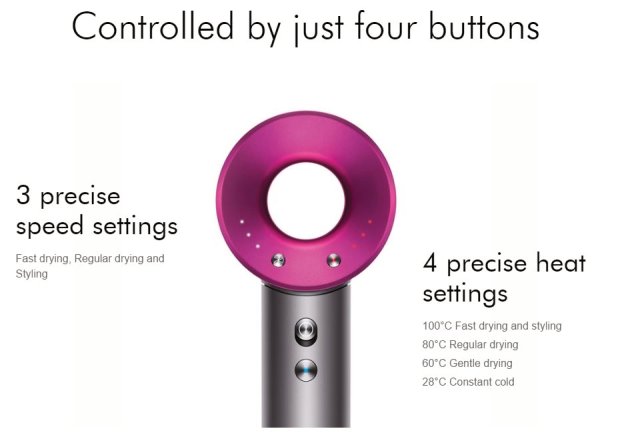 The Dyson felt really light in my hand, almost too light, but I soon got used to it. It is so quiet, it almost tricks you into thinking it's not as powerful as the others, but it is! The nozzles are magnetic and stay cool, so no burnt finger when you take them off! The small barrel means as a hairdresser you can't loop the hair as you're drying, which would be a downside for some. But a good point is that it's impossible for hair to be sucked up into filter- no more burning hair smell!
The Result
The side that was blowdried with the Dyson definitely dried quicker, and I couldn't really tell the difference between the two sides, possibly the ghd air side was slightly smoother.
The Verdict
I love the ingenuity of the Dyson. Everything down to the plug has been thought about and meticulously designed. The quiet motor meant me and my client could have a conversation with having to shout or turn the dryer off.
The size and weight is a massive plus, for hairdressers as well as customers and it's perfect for taking away on holiday.
I would love to say that my ghd Airs have got to find a new home, and that the salon will be a "Dyson" salon, but for now the pricing is just too high. Yes it is lighter, quieter and quicker (only just!) but does that warrant an extra £200? I'm undecided..... What do you think?
Good Luck to Steph who has entered Matrix Destination Fame!
This is Stephs entry to this years Destination Fame, the hottest hair colour competition of the year!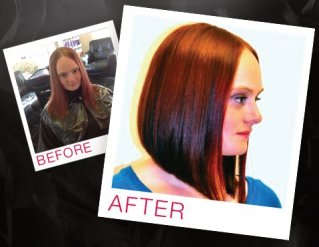 Steph says, "I got my inspiration for this style from catwalks and functions like Pro Hair Live 2013 and Matrix Live.  Reds and coppers have been on trend for autumn/winter carrying through into spring/summer. This a classic cut with a modern twist, with careful colour placement for a softening effect.
We love it!
To vote for Steph please click
here
.
Thanks,
th xx
It's all about the Modern Man....
Men are becoming more and more interested in fashion, styling and grooming and WE LOVE IT!
So much so that we have redesigned a whole new price list especially for men! As well as haircuts and barbering we can offer discreet colour to blend away the first signs of aging, highlights or even a perm.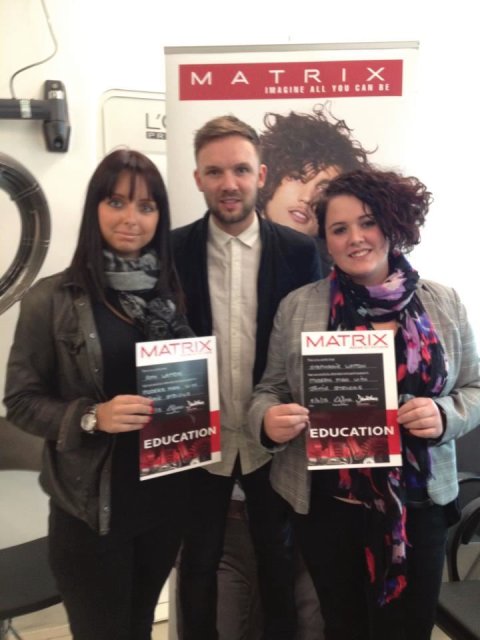 Last week Amy and Steph made their way down to London to spend the day shadowing Mens Hairdresser of the Year, Jamie Stevens while he showcased his latest mens trends.
As well as picking up a diploma in modern mens hairdressing they managed to pick his brains about all things hair and some behind the scenes X Factor gossip (Jamie is the resident hairdresser!)
The trends for this year are centred on sharp tailored back and sides leaving more length through the front. This makes it easy to mess up for a casual look or sweep to the side for a more classic, sophisticated feel.
So if you're a modern man (or an aspiring one!), come and see us!
th xx
Professional Hairdresser Live 2013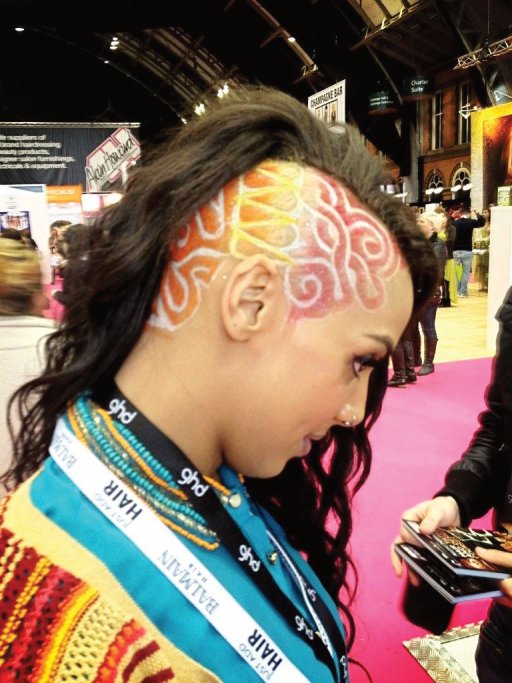 We've spent all day today at Pro Hair Live in Manchester, and we've loved it!  The biggest names in hairdressing gathered for the weekend to debut new trends for this coming year.  Here are a few of our snap shots of the day, but to see all our pictures click
here!
th x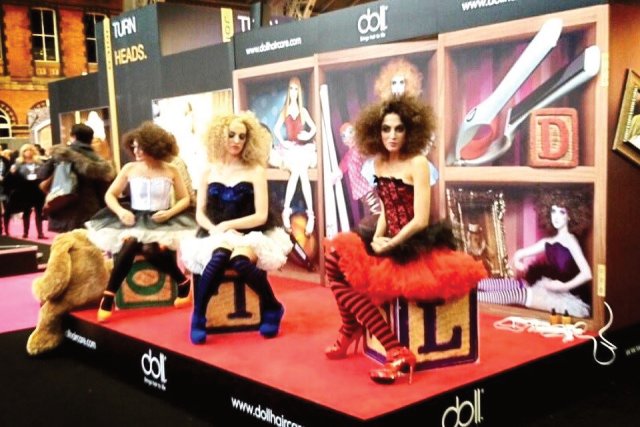 /